Where can I buy gluten free flour online? For gluten intolerant people and Celiacs, this is an important question. Because of the ongoing pandemic, many of us have changed our eating habits and we tend to be at home more. And as a result, people are cooking and baking their meals more than ever! This means we need to have ingredients readily available at home.
One popular ingredient for any gluten free baking recipe, of course, is gluten free flour. Is it possible to buy gluten free flour and have it delivered to your home? The answer is yes! There 3 options for you to consider below:
Where Can I Buy Gluten Flour Online? Amazon.ca
Yes Amazon, I know no surprise! But it's true. You go to their website and type in gluten free flour and you will get a huge list of different flours to choose from. The nice thing about Amazon is that it delivers right to your home. Also, if you are an Amazon prime customer, you can get free delivery on a lot of items. Also, delivery varies but is relatively fast being as quick as a few days. Here are a couple of gluten free flour items available at Amazon below:
Kirkland Signature Almond Flour Blanched California Superfine, 3 Pounds

This large 3 pound bag of Kirkland Almond flour is a great deal! It's not only an ideal flour for Celiacs to use, but also those on a Keto diet, as it's low carb and high protein.
Current price $34.99
Bob's Red Mill Gluten-Free 1-to-1 Baking Flour, 1814 Grams

This flour is well known as an easy substitute for all-purpose flour in many regular recipes. This is a pretty good price, given the large size bag of gluten free flour this contains! Current price $16.79

Where Can I Buy Gluten Free Flour Online? Well.ca
Well.ca has a good selection of gluten free flours to choose from. There is free delivery for orders $35.00 and over. For orders under $35.00, there is a flat rate shipping rate of $8.95. It takes between 4 to 6 days for your order to reach your home. Here are a couple of gluten free flour items available at Well.ca below: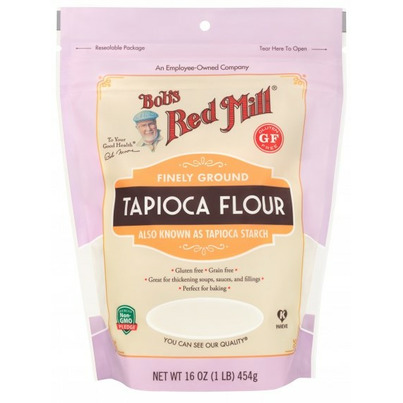 Bob's Red Mill Gluten Free Tapioca Flour

This tapioca flour is a flour that is good to keep in your gluten free pantry. While not usually the main flour in any given gluten free recipe, it is a helpful additional flour. It is a good, neutral tasting gluten free flour. Current price $4.49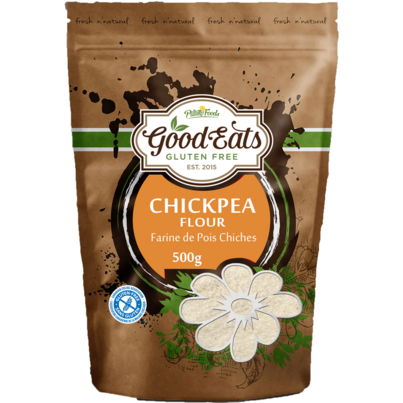 Pilling Foods Good Eats Gluten Free Chickpea Flour

Chickpea flour is another option for gluten free flour. It's high in protein as opposed to many other flours, which is excellent! It does have a stronger flavour than many of the other flour options though, just so you know that in advance. If you love the taste of chickpeas, then you'll love this stuff! Current price $5.99
Where can I Buy Gluten Free Flour Online? Natura Market
Natura Market has a nice selection of gluten free items and some flours. There is free delivery to your home for orders over $49.00 (except for excluded provinces and territories). The shipping is very fast with orders normally taking 1 to 2 business days. However, the order could take 3 to 5 business days if the order is out of stock or the shipment is delayed. Also, there could be a delay with Canada Post depending upon your location.
Conclusion
If you need to eat gluten free you don't have to worry about getting gluten free flour during this pandemic…or any other time! There are quite a few companies that offer online shopping for these items. Also, some of them even offer free delivery which is a bonus! So plan to make your favorite gluten free bread, pizza or try a gluten free 1-for-1 flour in your favorite old recipes. You don't even have to venture outside to find the flour to make those recipes come to life! All you need to do is order, wait and bake! Sound like a great plan to me.
This page has affiliate ads in which we might make a small commission at no extra cost to you!